IS THIS YOU?
A Marketing Director struggling with the whole "social media vs. traditional media" dilemma?

Looking for media marketing solutions but afraid of choosing hype over substance and wasting precious marketing dollars?

Searching through Facebook, LinkedIn, Google and rest of the digital marketing buzz-fest to find the ROI?

Trying to find an experienced strategic media marketing partner to deliver innovative digital and traditional media buying solutions in plain English without a bunch of media acronyms?

If this is you, then you're in the right place.
Do You Want to be a Hero?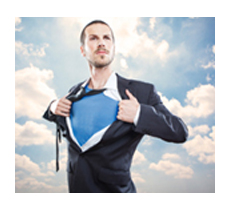 As Media Buyers, we all use the same phrases and buzzwords. "We are media agnostic!" "We are skilled negotiators!" And our favorite, "We create INTEGRATED media programs!!" We all do.
So how are we different? It's simple. At Capstone Media, we know that our primary job is to make you look like a hero. With clear, concise and targeted media strategies that solve business challenges. Everyday.