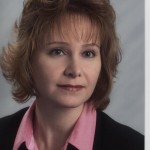 Karen Dudek is instrumental in the development of strategic media plans on behalf of Capstone Media clients. She leads all print, outdoor, direct mail and online media negotiations & procurement. Karen is also certified as a Google AdWords buying specialist.
Karen is a 20+-year veteran of marketing and advertising. She is a specialist in media planning especially in the area of B2B marketing and advertising. Karen has worked on National and Regional accounts such as Alcoa, Bendix Commercial Vehicle Systems, Kelley Tires, Firestone Tire & Rubber Company, Harley Hotels, Pizza Hut, TRW & Pioneer-Standard Electronics to name only a few.
Karen has served as Media Director and Media Supervisor at several firms including most recently at Marcus Thomas Advertising where she was responsible for managing all trade advertising. In addition to Media Planning, Karen specializes in market & audience research.
Karen is a graduate of Kent State University with a Bachelor of Science, Advertising.
COMMUNITY SERVICE
¨ Karen and her family are involved in fund raising for the National Chapter of the Spinal Cord Society.
¨ Karen is the proud owner of three rescue dogs and one rescue kitty that were saved in the Cleveland area.