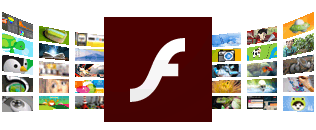 Google announced June 5th that a new version of Chrome, their Internet Explorer, is available in a beta version to laptop users and will be rolled out to all users by the end of September 2015. The new feature is expected to improve the browser's battery life by reducing the amount of Flash content the browser plays automatically through a feature termed "Intelligent pause". The browser will consider items like full page flash overlays and presumably, flash-based ads and pause content not central to the user's experience. Recent articles in YAHOO!Finance, c/net, arstechnica and Mashable cover this new development in more detail.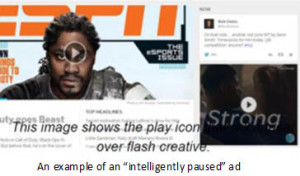 Winners and Losers
Consumers are likely in a win-win situation with the expectation of increased battery life and less visible ads (in theory). As a result, aimed to keep advertising content intact, website developers are scrambling to revise their sites to HTML5.
Marketers who don't adapt creatively to this change stand to lose a great deal as an adjustment needs to be made to accommodate the change that will take effect in September. With the 'paused' banner, consumers will need to click twice in order to engage. And given the CTR rates for display as they stand now, marketers and advertisers will need to truly become creative with their messaging to entice users to do so.
What are the Options for Advertisers & Marketers?
To render ads as normal, advertisers will want to build their creative in HTML5, which will work across any platform or screen. Naturally, most advertisers and marketers are hearing this the loudest from the respective ad servers in the digital space, as they capitalize on getting clients to run HTML5 assets vs. Flash-based assets.
With HTML5 being considered rich media, it also bears the price tag of production and creative development charges that could come with it depending on the ad server being used. Hopefully these fees will be minimal as the industry shifts to this format as a whole.
For clients not ready to jump to changing their creative to HTML5, they can run static ads or simply exclude the browsers and versions where blocking is occurring. But given the trajectory of more browsers moving towards only accepting this file format, it's definitely advisable to budget or plan for it in the near future to truly see success from a digital campaign.
Time will tell how long this will last or if the new era of HTML5-only ads will be here to stay.