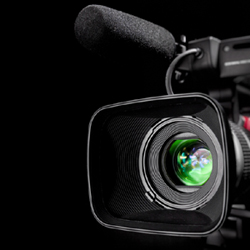 Video that loads too slowly, stalls while playing or is improperly formatted for the viewing device can seriously hurt a brand's reputation and quickly become a CMO's worst nightmare. With Digital Video exploding as a marketing option for corporations and non-profits both large and small, you can't afford to NOT incorporate video into your marketing mix. Yet with so many options to choose from, putting together an effective video campaign can seem like a daunting task.
Breathe easy! Capstone Media has developed multiple successful video campaigns for our clients. Join Tracy Smuts, President of Capstone Media and veteran media strategist of both digital and traditional media solutions, as she hosts "Maximize Your Video Advertising." Tracy will share the benefit of her vast experience and walk you through the basics of putting together an effective video advertising campaign.
Key takeaways from the presentation include:
1. Creating a Video Advertising Strategy
2. Considerations for Media Placement
3. How to measure program engagement
plus more great insights from someone who has "been there, done that"!
Click here to join Capstone Media, Google, Jeep-Chrysler, PointRoll, McGraw Hill Publishers and a host of other talented industry professionals on October 9, 2014 at the uHeart Digital Conference! See you there!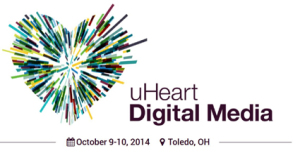 About the uHeart Digital Conference
The way we communicate is changing daily and today's integrated marketing professionals need to constantly evolve with the times. The University of Toledo has long been a leader in this arena, and is now bringing its expertise and the expertise of its partners together for a special two-day event for the benefit of business leaders, students and communications professionals.
Capstone Media is proud to be a sponsor of the conference. We invite you to join The University of Toledo for their second digital media conference, uHeart Digital Media, on October 9-10, 2014. The two-day long event will feature emerging leaders, accomplished practitioners, innovators and experts in this critically important field, and we hope that you will be a major part of it. In addition, attendees will learn how to:
• Leverage social media to build your digital brand;
• Create an effective video advertising campaign;
• Successfully develop and launch applications that will attract interest in a crowded marketplace;
• Target niche markets to increase affinity and build communities around your brand and products;
• Embrace the "lighter side" of digital media to generate buzz and showcase your personal and professional "swagger;"
and much, much more!
Click here to secure your seat on October 9-10 at the uHeart Digital Conference!