Here you will find a collection of Marketing tools and tips to help you achieve Marketing success.
Are you confused about QR Codes?
Caps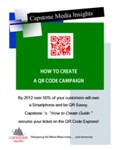 tone Clients are actively using QR codes. Based on our experience, we have compiled our own soup-to-nuts guide, "How to Create a QR Code Campaign." We have done the homework for you, laying out step by step how to create and execute your own program. Campaign strategy, best QR Code Generator, how to test and measure effectiveness – it's all there!  Download your free copy today!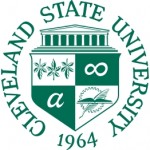 Capstone Media was privileged to present Marketing Tips & Tools to Dr. Susbauer's Business Planning Class on February 20, 2012.  Thank you for being such an exceptional audience!  Please download your copy of the presentation by clicking here:  CSU 2012 Maximize Your Marketing Presentation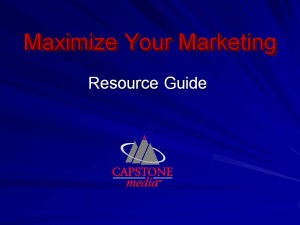 Biz Buzz Presentation of Free Tips and Resources to enhance your Marketing progam.  Download your copy today!